Everyday Mathematics®
Content by Strands used with permission from McGraw Hill: The Wright Group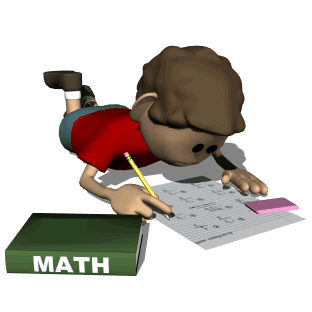 Everyday Mathematics® is a complete kindergarten through sixth grade curriculum that enriches the mathematical experiences of teachers and children. It embraces many of the traditional goals of school mathematics as well as two ambitious goals:
To substantially raise expectations with respect to the amount and range of mathematics that children can learn

To provide materials for children and support for teachers that enable them to meet these higher expectations.
Everyday Mathematics begins with the premise that young children can, and must, learn more mathematics than has been expected from them in the past. They need a mathematics curriculum that is both rigorous and balanced:
a curriculum that emphasizes conceptual understanding while building a mastery of basic skills

a curriculum that explores the full mathematics spectrum, not just basic arithmetic

a curriculum based on how children learn, what they're interested in, and the future for which they must be prepared.
We must change both the mathematics we teach and how we teach it if our children are to measure up to the ever-increasing demand for mathematics competence and problem-solving ability. Everyday Mathematics make these changes by introducing children to all the major mathematical content domains - number sense, algebra, measurement, geometry, data analysis, and probability beginning in Kindergarten. The program helps teachers move beyond basic arithmetic and nurture higher-order and critical-thinking skills in their students, using everyday, real-world problems and situations - while also building and maintaining basic skills, including automatic fact recall.
This instructional model blends exposition and discussion, individual and group work, projects, explorations, and investigations into a dynamic reform-based mathematics curriculum for all children. Thinking with mathematics becomes as natural as thinking with language.
Children using Everyday Mathematics explore, manipulate, and comprehend large numbers early in their school careers. For example, children in third grade work with numbers larger than one million, place value through ten thousands, decimals to the thousandths, and monetary values of bank drafts as large as $1000.
The Everyday Mathematics program has been created so that it is consistent with the ways children actually learn mathematics, building understanding over a period of time, first through informal exposure and then through more formal and directed instruction. Since learning proceeds from the known to the unknown, new learning needs to be connected to and built upon an existing knowledge base.
In Everyday Mathematics, children are expected to master a variety of mathematical skills and concepts, but often not the first time they are encountered. Mathematical content is taught in a repeated fashion, beginning with concrete experiences. Everyday Mathematics students study important concepts over consecutive years through a variety of curricular formats.
Each grade level builds on and extends concept understanding so that children approach each new challenge from a firmly established foundation. Examples of this kind of concept development are found in Everyday Mathematics' six content strands (click on a strand for more information):